Blue Door Garden
•Organically Grown Local Flowers •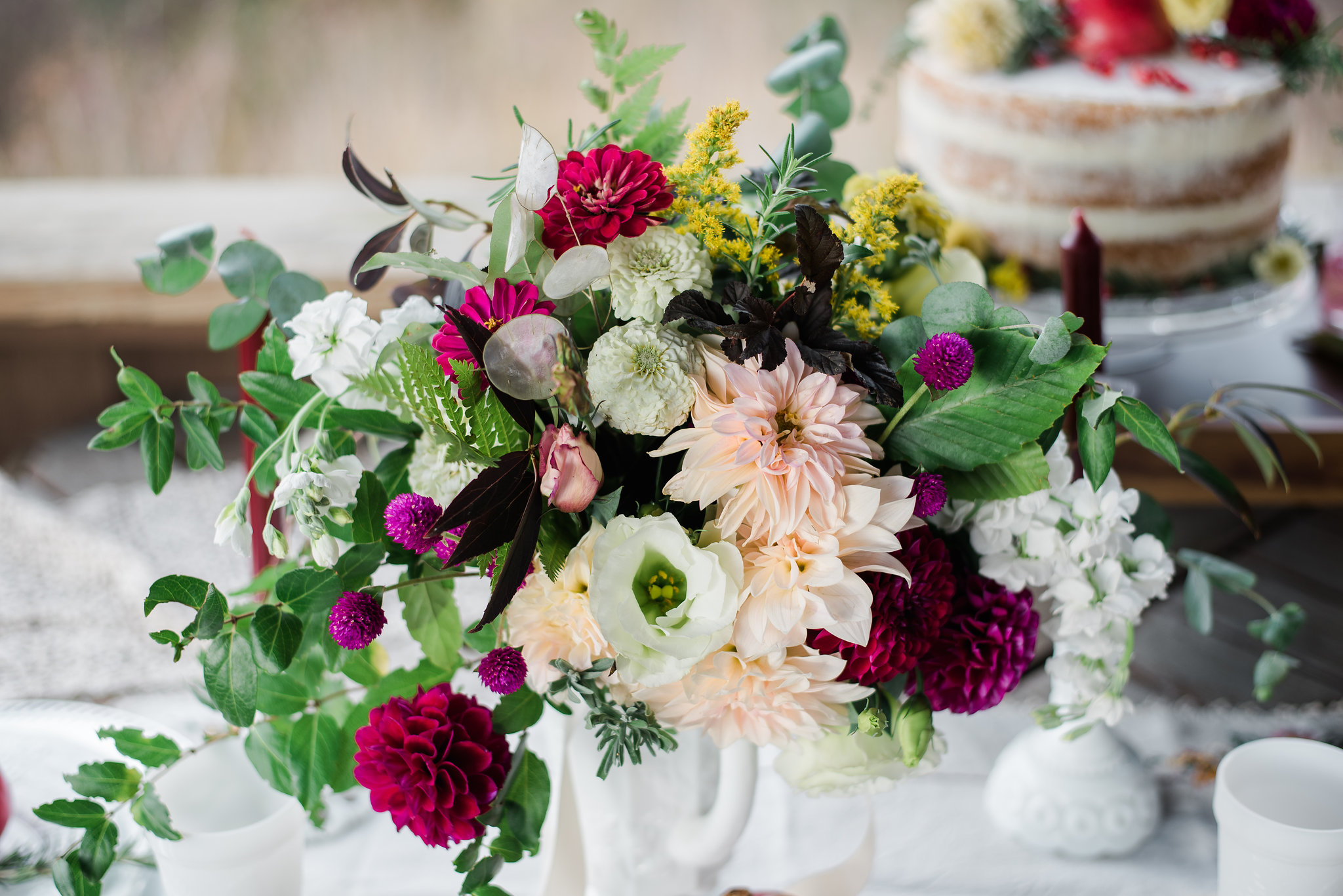 About Us
Meet Tom and Deni Peterson, proud owners of Blue Door Garden, Inc. From selecting seeds, to the heated hoop houses where seedlings flourish, to the sunny hillside fields, Deni and Tom tend their gardens year round to deliver the freshest organic flowers imaginable.
Their passion for the soil began in 1988 where they were both leading adventure programs and teaching environmental education at the W. Alton Jones Environmental Education Center in Rhode Island. Deni was caring for an historic herb and vegetable garden and Tom found himself entranced by this young gardener. So began a life-time together caring for each other and the land they tilled.
Believing strongly in a natural environment, Deni and Tom have been organic growers from the start. Together, they've have tended farms and gardens in Rhode Island, Vermont, New Hampshire, and Illinois and sold produce at farmers markets. For 5 years, their crops were the primary source for vegetables at a renowned Chicago restaurant, Campagnola.
In 2001, Deni and Tom settled in Abingdon, VA to raise their twin boys. As true community farmers, they began Blue Door Garden, a flourishing two acre farm that grows flowers, vegetables, and herbs for the Abingdon Farmers Market, local restaurants, and C.S.A subscriptions. Over time, Blue Door Garden has grown into southwest Virginia's primary source for fresh, local, organically grown fresh and dried flowers, while Deni's unbound creativity has developed a reputation for providing full-service floral arrangements that are stunning to behold and a treat for the eye.
Weddings
Make your wedding day extra special with our stunning farm fresh flowers.
Special Events
Be it a Baby Shower, Birthday, Anniversary, Holiday or Special Event, Blue Door Garden can add the burst of color you need.
CSA Floral Shares
CSA stands for Community Supported Agriculture. A flower CSA works the same way as vegetable CSAs; a member typically joins in the winter/early spring before the harvest season starts. Your pre-payment helps the Blue Door buy seeds and supplies for the coming year.
In return for your investment, members receive a weekly bouquet or bucket of premium organically-grown flowers. When you join Blue Door Garden's CSA, you'll be getting only the freshest blooms that have been grown in our fields where nurturing nature through biodiversity and sustainable practices is top priority. We grow our flowers right here in Abingdon and they are usually picked the day / evening before members pick up their share, giving them time to condition in our coolers. This is in stark contrast to the tired flowers at the supermarket that have been grown using who knows what and shipped in from who knows where, several days, even weeks, earlier.
Dried Arrangements
Blue Door Garden offers a wide variety of unique wreath designs. Best kept inside, these wreaths will last for years